Shopping Cart
Your Cart is Empty
There was an error with PayPal
Click here to try again
Thank you for your business!
You should be receiving an order confirmation from Paypal shortly.
Exit Shopping Cart
This is a story about Bo Sam McGowan, a local person of interest. Back in the '60s we hired this Gullah woman from our farm labor to help out in the house and look after our two preschool children while we worked. She was an excellent cook, and told us that she worked one time for a man named Capt'n Bo Sam, a local shrimp boat owner.
He shot a great blue heron and brought it home for her to cook. She told us" Unna pic dem feathers til the whole bak yaad be full. Unna cut de nek off cuz dey ain't hav a pot big 'nuf to put de bird in. Unna put de nek in de pot and unna bile an' bile em. Unna chek de meat and 'e be tough. Unna bile em and bile em sum mo'. Capt'n Sam cum in de do' and axe bout de bird. Unna tellum it be cook all dey long. Capt'n. Sam set to de tabul and unna take de nek out and win' roun' and roun' on de plate. Capt'n. Sam look and look an' study dat nek fo' while and den say "' Gib dis nek to de dawg."' Unna sthro' the nek out de do to de dawg and dat dawg smellum and run an' hide in de woods. Unna had to bury dat nek and de bird fo' dat dawg come home. Unna tell Capt'n. Sam dat if 'e bring somp'in home lak dat 'gain, yunna cin cook fo heself."
Here's the King's English translation:
I picked the feathers until the whole back yard was full. I cut the neck off because they didn't have a pot big enough to put the bird in. I put the neck in the pot and I boiled and boiled it. I checked the meat and it was tough. I boiled it and boiled it some more. Captain Sam came in the door and asked about the bird. I told him it had been cooking all day long. Captain Sam sat at the table and I took the neck out and wound it around and around on the plate. Captain Sam looked and looked and studied the neck for a while and then said, "Give this neck to the dog." I threw the neck out the door to the dog and the dog smelled it and ran and hid in the woods. I had to bury that neck and the bird before the dog came home. I told Captain Sam that if he brought something home like that again he can cook it for himself.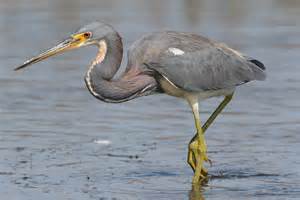 Categories: None

0

/